MAG Flake Indoor Arena Dust Control
Visit Us
We are located in Sultan, WA, 98294 
Credentials
Licensed & Bonded in WA State IMPROPI-085-J3
MAG Flakes for Dust Control in your Indoor Riding Arena
Arena Rehab is the authorized MAG Flakes dealer in the Western USA.
Decades of proven use in Europe and the Eastern USA, now available in the Pacific Northwest!
We sell and ship MAG Flakes and Equi-Fleece to points all over the western US and Canada  from our West Coast location near Monroe, Washington.
We can also offer commercial users MAG in bulk form in Super Sacks on pallets, in either flake or pellet form, for dust control and de-icing use.
Contact us for commercial account orders.
Finally, a SAFE, environmentally friendly, cost effective, natural product that really works to control dust in your indoor arenas with sand-based non-organic footings!
MAG Flakes (Magnesium Chloride Hexahydrate) are longer lasting than "polymer" products that have to be re-applied every year. More effective and safer than oils or waxes. No sticky wax residue on hooves or skin.
Don't be fooled by cheap products from unknown sources, claiming to be "just like MAG".
Liquid substitutes sold by other firms are not as effective and DO NOT LAST like original pure MAG Flakes does. Our MAG Flakes are MUCH more concentrated and longer lasting than any "liquid mag" which is DILUTED with water for application!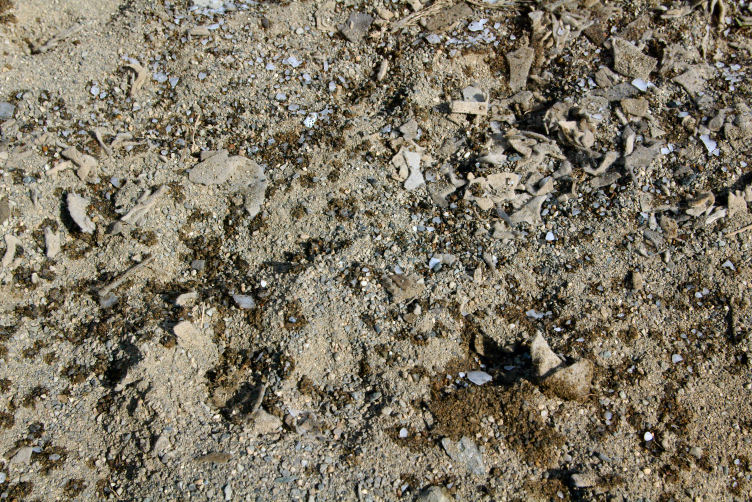 MAG Flakes freshly applied to a new, DRY, felt and sand surface – just beginning to "melt" in as the flakes attract moisture from the air.

MAG Flakes (Magnesium Chloride Hexahydrate), is extracted from the Dead Sea in Israel, pure and simple. The Dead Sea is lined with resorts and spas, where people safely soak in the therapeutic waters without fear of contamination from heavy metals or chemicals from industrial runoff!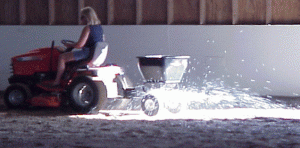 MAG Flake – THIS STUFF WORKS.